Martyn has played golf from the age of 14 when he started in his first season at Mellor & Townscliffe Golf Club with a 28 handicap and finished the season on 7; he has subsequently played for over 35 years in category 1.
He holds two course records at Mellor, a 67 in 1978, the year his father was Captain and a 68 in 1992 which remains as the only time the Club Championship has been won with two rounds in under Par Gross on the same day.
At the age of 16 he had a couple of offers to turn professional, but decided to start a career in financial services.
This career has moved him around the country with membership at a number of clubs (Mellor & Townscliffe, Stoke by Nayland in Suffolk, Stockport, Long Ashton in Bristol and Chorley, where he was Captain in 1999).
In business life he worked in banking, life assurance and had 20 years with the National & Provincial Building Society, where he became area manager, managing up to 16 branches and over 150 staff.
Life for Martyn has now done full circle in that following turning down a career as a professional golfer, he now works in golf administration.
He was Secretary/Manager at Hesketh Golf Club, Southport for 13 years where as a proactive and skilled manager he developed the club to one which is highly regarded as at the forefront of the technological age. He also is highly respected for the prestigious events which he attracted and managed whilst there including the R&A Final qualifying, PGA Glenbrae Championships, PGA Glenmuir and Lombard as well as the highlight which was the R&A Junior Open in 2008. Forthcoming events he was instrumental in attracting include the Lancashire Amateur in 2009 and the R&A Amateur Championship in 2010. He recently passed the EGU Rules School with a distinction. He was recently very honoured to be elected to the LUGC Board. He is also the northern representative of the UK Seniors Golf Association www.uksga.co.uk
01704 507887
07809026069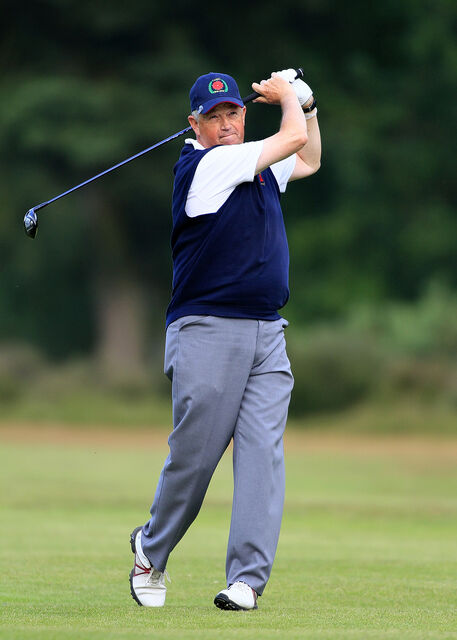 Picture courtesy of Tom Ward